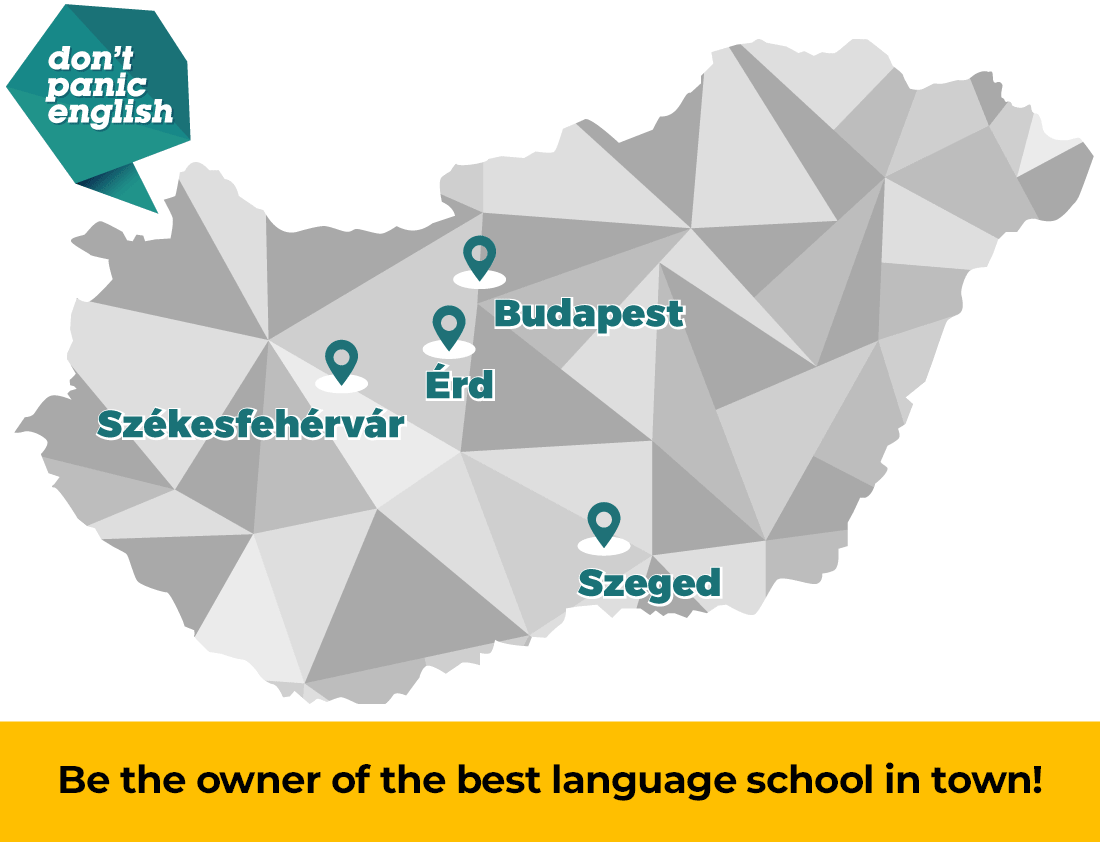 Take your share from a 50-billion-dollar industry!
Why is it worth opening your own Don't Panic English language school?
 The schools are already profitable in the first month.
 Your investment returns within a short period of time: 6-8 months.
 A well-known brand among Hungarian native speakers both in Hungary and around the world as well: we are present in 42 countries.
 A dynamically developing network: 4 schools have opened within 10 months nationwide
 We sell a product /service that is useful and is in high demand: the language educationmarket has now developed into a 50-billion-dollar business.
With a professional team, the franchise centre takes the load off your shoulders from selecting the best location/office space to marketing. We choose and bring the best English teachers and course organiser colleagues, as well as transporting the school's corporate image to your school, tailor-made it for you. Thanks to our unified marketing system, you do not need to learn how the various advertising platforms work, therefore you will have more time for your clients and for leadership tasks while new students are continually arriving to your school.
 We support the language school's students with 13 online (e-learning) courses (which we developed in 5 years, with 20 teachers, from 30 million HUF)
 The innovative ideas and future plans of the franchise centre create a secure environment for your business.
 We offer a varied portfolio: it covers the target market from age 8 to age 60+. Our courses range from language learning programmes for juniors and teenagers, communication-development courses for adults, exam-preparation courses to intensive summer camps.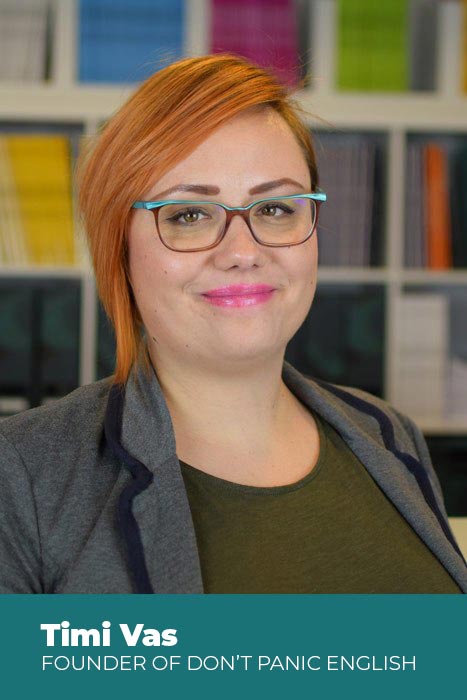 Don't Panic English Language School is the country's most flexible Oxford-based communication-centred English language school, where our students set their timetable and do not have to wait weeks or even months to get started. At Don't Panic English Language School we show and teach students how to improve their English speaking skills quickly so that they can communicate in English without inhibition, confidently and fluently.
Don't Panic opposes the use of outdated language teaching methods. Teaching is conducted only in English, without use of an intermediary language (that is generally the mother tongue of the students, in this case Hungarian), so that the students learn English with rocket speed.
In addition, we own Hungary's only hybrid English language course. When hearing the name "Don't Panic English", English learners will immediately know that they will learn English not by memorising words and filling in endless tests. All our offline and online tutorials are our own development, which we have compiled and made unique for 4 years with the help of 20+ English teachers.
Would you like to get to know our team? Then join us and watch our video!
Thinking of getting started?
We have already developed and tested the best tools, put together a fantastic methodology and our own curriculum, and have been building a great team for years.
Four language schools all over Hungary: Budapest, Érd, Szeged, Székesfehérvár
 7000 happy customers
More than 20 language school and e-learning English courses
1 Franchise Award (One of the 20 winners in the International Franchise Federation's 'NextGen in Franchising' competition in Las Vegas)
50,000 Facebook followers
1,000,000+ Youtube views
The largest Hungarian English language learning Instagram community
Don't Panic Angol Nyelviskola
Do you know what guarantees our common success?
Don't Panic English has now grown into a brand that goes beyond the borders of the country and is well-known among many Hungarian communities living abroad. Our goal is to be a world-renowned brand. Our fifty thousand Facebook followers can hardly wait for our schools to open all over the country.
The goal of Don't Panic English Franchise School Network is to bring this modern and innovative language learning method to every corner of the country. We would like to give everyone the chance and opportunity to learn English without boredom and stress, and to speak fluently and with confidence.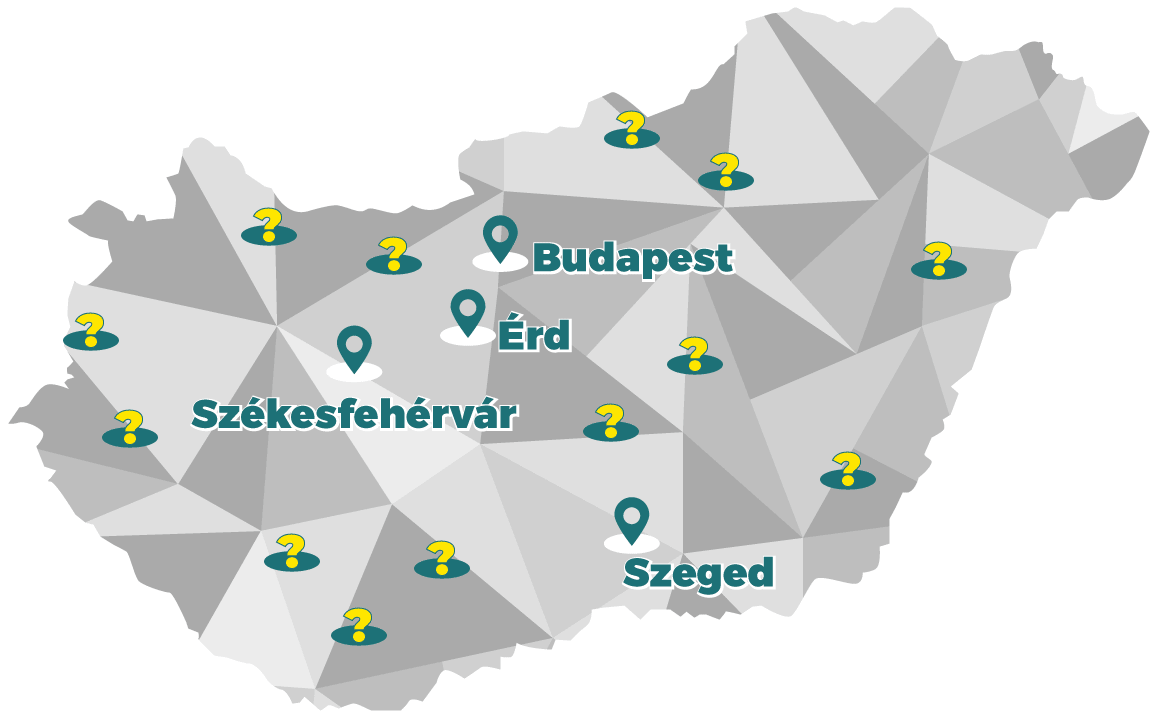 Our franchise partners' opinions about us…
If you wish to learn marketing, business management, customer management or language education; if you are ready for development and work; if you would like to work alone while being part of a team; if you are persistent and determined, we can help you.
If you like working, you can achieve great success in this system!
Be the owner of the most successful language school in town!
Copyright © 2018 Don't Panic Angol franchise
1113 Budapest, Bartók Béla út 92-94. 1. emelet
budapest@dontpanicnyelviskola.com
+36 70 397-9168